Rust Remover
JENOLITE Original Liquid Rust Remover Fast Acting Liquid Rust Remover JENOLITE Original Liquid Rust Remover has been the professionals choice since 1939.
The free-flowing, easy-to-use liquid rust remover can be applied by spray, brush or immersion. Ideal for removing rust from tools, and smaller metal objects or for tight recessed areas, box sections and tubular components.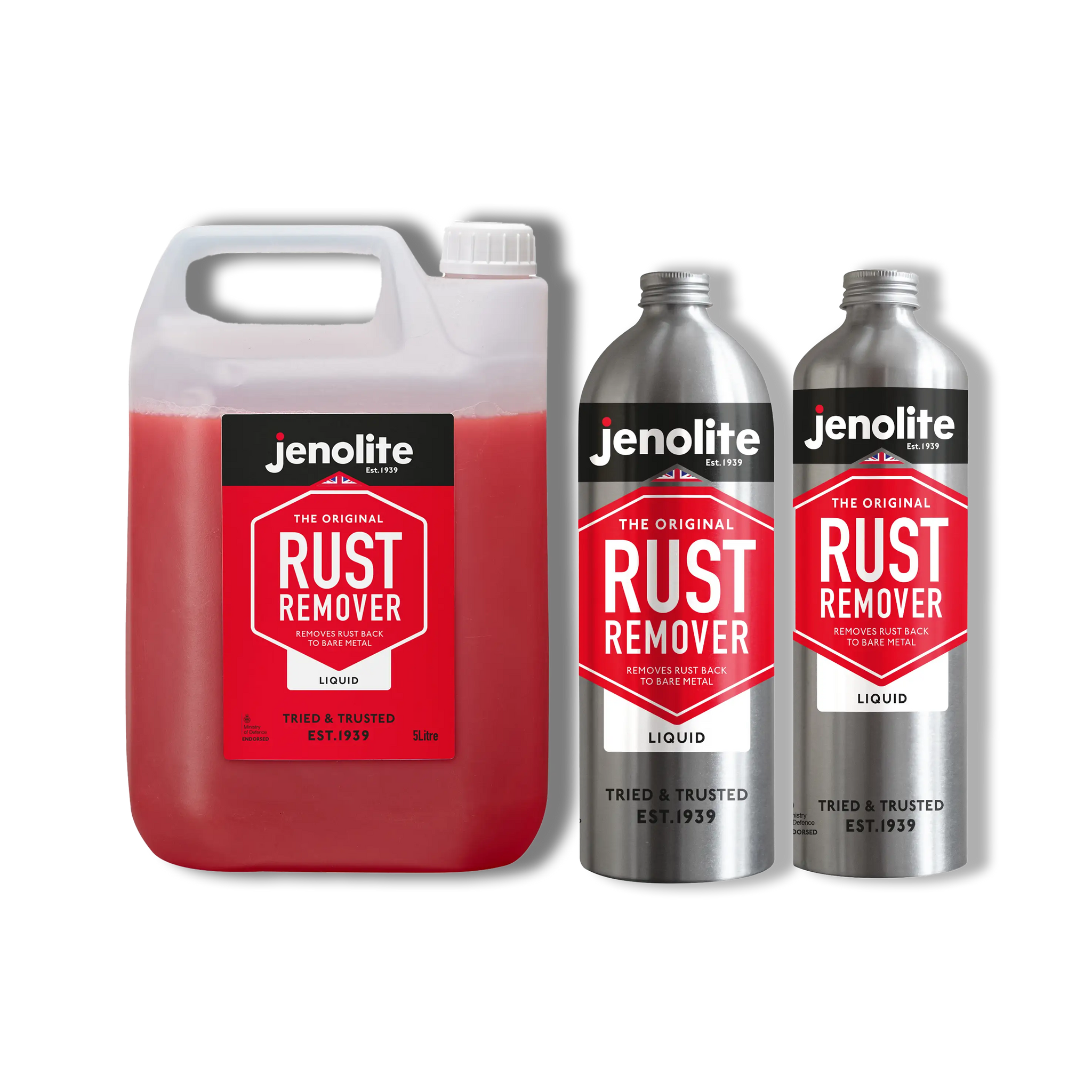 Sorry, there are no products
Rust remover and rust converter are two different products that can help solve your rust problem in different ways. Many people are confused about the differences and which product is...